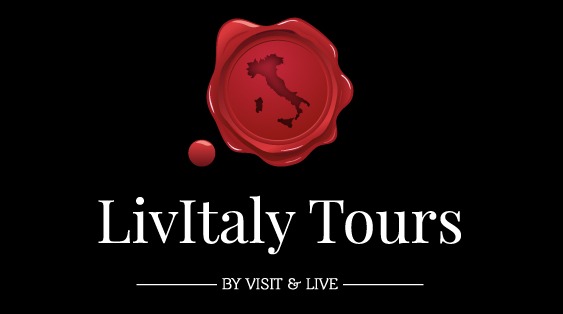 How do you bring to life a city that's been buried under 15 feet of ash and pumice for 2,000 years? You enter its gates with LivItaly Private Tours!
This past trip to Italy, my wife Nicole and I again were bold with our planning due to traveling with friends Nathan and Nicole, taking on seven cities in two weeks. Starting off in Rome, then on to Naples, while hoping there, to not only make it to the Amalfi Coast and Sorrento, but Pompeii as well.
After Naples, we moved on to Bologna, Modena, Parma, and Venice. In Rome, we had been before and had so many friends there waiting to re-explore with us, we knew we would be fully covered. But outside of Rome, what were we to do?
Lucky for us, we had a couple of friends with one of Italy's top private tour companies, LivItaly. It so happens that founder & owner, Angelo Carotenuto was in Los Angeles the past year for the LA Travel & Adventure Show, the nations largest travel convention. While as media, I was covering the Travel Show and filled Angelo in on our entire trip and in an instant, he had suggestions for LivItaly to help us experience Italy in a special way with places we hadn't been, including Pompeii.
My wife has always wanted to visit Pompeii. Having traveled through parts of Italy before, new destinations were a must for this trip.
Before we knew it, a private tour had been arranged by Angelo for Pompeii while we were staying in Naples and three more tours for the rest of our trip. Not only that, he showed us how, with a short train ride to Pompeii, after a few hours, we could then hop on another train for a short ride and be in Sorrento and the stunning Amalfi Coast for the rest of the afternoon. This leg of our trip was already becoming a Dream day filled with anticipation!
After spending four amazing days in Rome we arrived in Naples, the day before Pompeii. We woke up extremely early on Saturday morning ready to begin our excursion. A quick breakfast at the hotel, and a lil' taxi ride off to Stazione di Napoli Centrale by 8:00 AM, the Naples train station. Napoli Centrale is a big, multi-level station, you'll head downstairs to a satellite terminal; Stazione Piazza Garibaldi. On our train, First Class, of course, a bit more than the normal $4 fare, we anxiously headed out towards Scavi Di Pompeii Station. This partly scenic ride was rather short, just over 15 miles and around 30 minutes. Filled with towns, housing complexes, lemon groves, and some great ocean views.
From the station, it was a short, five-minute walk to Bar Sgambati where we were to meet our tour guide. As we made our way to our rendezvous point, so did our guide Imma, one of the warmest and most genuine people we've ever met. In fact, LivItaly prides itself on their guides, and Imma was an actual City of Pompeii local and archeologist who had worked digs on the Pompeii ruins herself! Really? Yup! A bonafide expert if there ever was one and the perfect person to lead us through the City of the Dead.
We stocked up on water, used the restrooms and it was finally time! Off to one of the entrances we went. Now, unfortunately, back in Rome, our friend traveling with us, broke her ankle. So, we were quite concerned about what we could and couldn't see due to her being in a type of wheelchair. Imma didn't hesitate with a plan for a wonderful next few hours, so onward we went.
Let me say this now, as I've said before and will always say… moments like this are one of the greatest reasons to do a private tour, bypassing the lines to get in! Not only that, often, you're admission is already taken care of. With scores of tourists, many on their own or others stuck with 50 people like cattle in a group tour waiting to get in, we just zipped right on through!
As we approached Via D Marina, which is the Porto Marina main entrance, or Sea Gate (since it faces the sea) to the ruined city, leading directly into the Forum, Imma had us head a different route.
This turned out to be quite a bonus. Not only did it give us time for her to fill us with a wealth of knowledge, but we saw a side of the ruins most do not. Hardly any realize that where parts of the ruins lie now, used to be on the edge of the water. We were able to see the grand old fronts of residences and businesses that once were prime oceanfront property. We never would have known!
A little more of our walk and we came across one of the other entrances. Pompeii Parco Archeologico, proudly even displays all their social media for everyone to follow and of course tag and post. Once again, right on through we went. Now we were entering the actual ruins and again, kind of cool, through an uncommon route.
We had entered into the Gladiators' Barracks. Dating back to the 1st century BC, originally an intermission spot from performances to the neighboring theatre, it was converted into Barracks after the earthquake of AD62. Hmm, wonder if that little ol' mountain next to them was a factor in that seismic activity?
From there it was on to the Large Theatre, better known as Teatro Grande. And grand it was! So much so, by the time I walked to the top, I was a tad winded but this truly was that awe-inspiring moment… Mount Vesuvius in all its glory. Granted, we had seen it already, and would the next couple of hours everywhere, but this was the most surreal spot.
Not a soul around, peaceful and quiet as can be. As we had already been discovering, and really would later, Imma knew where and when to take us around Pompeii so that we rarely encountered throws of people.
There we were, just us, overlooking part of the ruins, the majestic mountain there in the distance in front and to our back, the Theatre. From up top looking down, you could imagine what it was like, holding 5,000 people back when it was built in the 2nd century BC.
Yet, after its discovery and restoration, they're still using it for theatrical and musical performances these days in the warm, summer months.
Back down the many steps we went and it was time to actually now wander the streets of the city. Which for over an hour was simply fascinating. Imma literally brought to life what every day must have been like in the city, from rich to poor, the places they shopped, ate, bathed, gathered, lived and even went for sex.
Let me remind you again, with the routes that Imma brought us, we hardly encountered that many people, and no large groups of tourists. That feeling is just simply amazing.
Though Nathan's wife Nicole stayed back at the Theatre, worried about the ancient roads of Pompeii, having the three of us accompanied by Imma, was just incredible.
We would be able to go into areas like the thermal baths, free not only to roam and take pictures with basically just us, but our interactions with Imma, questions, and answers, were so insightful. Another of the greatest praises of a private tour! In large tours, there's very little personal interaction with the guides, listening with headsets to a pre-recorded narrative or as they just read from a script. Not us, we asked, she answered. We laughed and were captivated as we wove our way through the city, at times in awe!
One of my favorite parts of the day, believe it or not, was this simple moment at the Baths where Imma told me to reach down into a crack in the wall and feel around. I pulled out some dust & small debris. It was actual ash from Vesuvius! There I was 2,000 years later, holding the actual ash that fell from the volcano burying this town in 79AD. It was definitely a surreal moment.
LivItaly Private Tours
www.Instagram.com/LivItalyTours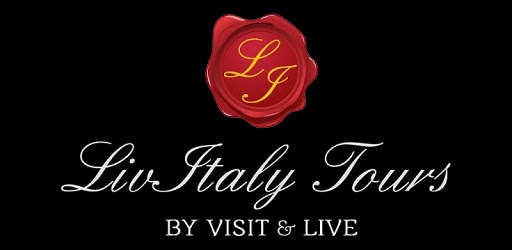 Pompeii
www.Facebook.com/PompeiiSoprintendenza
www.Instagram.com/Pompeii_Parco_Archeologico