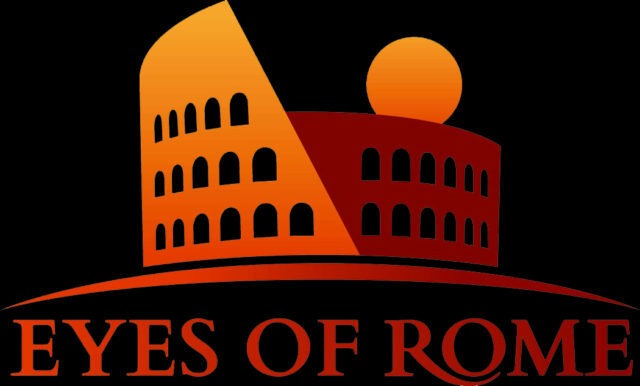 I've celebrated my Birthday over the years in many grand styles. However, this past year when Rome's #1 private tour company asked if they could do a photoshoot at the Roman Forum and Colosseum with me, I thought it was too good to be true. Yet it was true!
I had gotten in contact with our friends which are more like family at Eyes Of Rome Private Tours, letting them know a wonderful couple we're close with, Nathan and Nicole, were going to Italy for their first time. On top of that, he was surprising his wife for her Fiftieth Birthday with the trip and I was doing most the planning, which turned into us joining them. That in turn coincidentally fell on my birthday as well. Shouldn't everyone celebrate their birthdays is Italy? I think so!
I planned two weeks in Italy starting with four days in Rome and as my friend, Clive's band's name is titled… "When In Rome," there are certain historic landmarks you must see and see them VIP. The only way as far as I'm concerned is a Private Tour!
Its no secret I'm a proponent of Private Tours. It's more than just the VIP experience when you're on vacation, time is valuable; you don't want to waste hours standing in line waiting to get into famous sites. When you're with a reputable private tour company, you skip the lines, walking right in and saving hours of your day. Usually, your ticket price has already been paid as well and nothing beats avoiding the huge crowds. Being in a large tour group, listening to generic information on a headset, never being able to interact with the guide… no, thank you! I want to have a guide to be with just us, or a few of us only, to learn about what we've come to see and most importantly interact.
I wrote extensively a ways back about our first experience with Eyes Of Rome. There's a reason why for the past couple of years they've been voted Rome's #1 Private Tour Company but they prefer to be called "storytellers." They immerse you wherever you may be as if you were a part of its history. You are captivated, soaking it all in and in turn, take those memories with you. You get to stop when you like, get once in a lifetime photos, see spots larger groups don't, you experience what you came to experience.
This is why I wanted our friends to enjoy Rome in the right way. So, I got in touch with Emiliano Mochi who helped start Eyes Of Rome and Katie Farrar who's been with them for years, both who were our original guides years back and who we've become family. We spend time together on their visits to the States, especially Katie who's originally from Orange County, and with the great bonus of social media, we're able to keep in regular touch with.
With Emiliano and Katie's help, we decided to do a combination of sites we had done before ourselves with a new twist and a new location. The Vatican including St. Peter's Basilica, Sistine Chapel and the Vatican Museums, but this visit before they open to the public. A new one for us and Katie's personal favorite, The Borghese Gallery. To start off our trip, The Colosseum and since the last visit, it was closed The Roman Forum. We even decided to see the Underground of the Colosseum.
We were arriving late in the afternoon the day before my actual Birthday. Emiliano then asked how we felt about doing a photoshoot for Eyes Of Rome. Having a professional photographer tag along to capture us enjoying our time at the Roman Forum so they could use for their advertising and marketing. Needless to say, I couldn't have been more excited, let alone complimented. This was a true Birthday present! The Rome part of the vacation was now set and all we could do is wait.
Fast forward months later to our arrival in Rome and waking up for our first morning in the Eternal City. Up at 7:00 AM, showered, dressed, with just enough time for a quick bite at the hotel's complimentary continental breakfast buffet. A cornetto (Italian croissant), some meats, cheeses, pastry, and juice. Then off into a cab to meet Katie at a cafe next to the Colosseum by 8:30 AM.
We met at the Squisito Cafe next to the Colosseum which is a common go-to place. At the hour it wasn't very busy, and luckily we had just eaten, but the staff wasn't the most attentive. So most of us passed on getting anything except bottles of water or just a coffee. Later, I happen to read all the horrific Trip Advisor reviews. Seems we dodged a bullet. But we were there for one reason, to meet Katie, and there she appeared.
My wife Nicole's long lost sister as we have been saying for a few years now. The two of them could easily pass as sisters, it's uncanny, let alone adorable when they're together. Big smiles were met with even bigger hugs. I even received my first Happy Birthday on the day from Katie (seemed to take a bit longer for the rest, jet lag I guess, lol). We introduced Katie to Nathan and Nicole, and Katie introduced us to the photographer and we all chatted for a few minutes with one of the greatest backdrops ever.
This is the reason Katie had us meet here. A view of the Colosseum most will not see. There was a minor glitch at that time and still to my knowledge, right below they're building a mass subway system. So, obviously, there's a bunch of construction, which detracts a tad with some views and pictures.
Still, the views were honestly spectacular! For us, but especially Nathan and Nicole seeing it for the first time. For anyone who's been to the Colosseum, you understand that first time laying eyes upon it, the sheer awe it leaves you in.
We were even more blessed this time to have a photographer start getting shots of us with it behind us and Katie already starting to give us historic tidbits.
In just a short time however, the area started to get crowded. It's not that much of a secret spot it seems after all. When the Rastafarian trinket salesmen arrive trying to hock their wares, you know it's time to move on. Plus, we had a very busy next few hours ahead of us. So, onward we headed, down to the Colosseum itself for a few minutes before heading into the Roman Forum.
Although there's a nine-hour time difference between Rome and back home for us in Los Angeles, I had to do a couple of social media Live's at the foot of the Colosseum. A "Buongiorno" or Good Morning from the Colosseum in Rome and a "Buonasera" or Good Evening to Los Angeles on Facebook Live and Instagram Live.
It was pretty cool to see how many people were up and were excited to see where we were at that moment, let alone sharing with them.
It was now time to walk the ancient stone paths with a short stop at one of my personal favorite spots in Rome, the Arch of Constantine. Built by the Roman Senate in 315 AD to commemorate Constantine's victory over Maxentius in 312 AD. At 69 feet high, it's the largest triumphant arch of the three remaining in Rome.
The arch spans the Via Triumphalis, which was the route the emperors took entering the city in triumph. That's mesmerizing to me, to think of the history that took place in this one very spot.
We were now ready to head over to the Roman Forum. Right away Katie graced us with one of those advantages you get with a private tour. She brought us in a special area off the beaten path, where she needed to show her credentials and we went through a security check.
But now we seem to have more secluded access to an area above most of the ruins many I bet never see. Smack in front of us was the Arch of Titus.
Built by Emperor Domitian for his older brother Titus in the 1st Century to commemorate Titus and their father Vespasian's victory over the Jewish rebellion in Judaea.
We paused for a few pictures which seemed to attract some looky-loos, a theme that haunted our day. Katie would meander our paths in a way avoiding most all the crowds of visitors, yet if we stopped for too long, it was like ants to a picnic, out of the woodwork they seem to find us.
The minor curse of having a professional photographer capture your every move, as often people wondered if we had our own paparazzi, lol.
Alas, Katie found our next uninhabited spot. The Basilica of Maxentius and Constantine. It was the largest building in the Forum, with construction starting in 308 AD by Maxentius, only to be finished in 312 AD by Constantine after he defeated him in the Battle of the Milvian Bridge; to which the Senate remember, built the Arch of Constantine for. See how everything tied in back then?
We were even graced with a visit from a group of parrots! Unfortunately, none of us were fast enough to nab a good enough picture. But, when that's our only company, we'll take it.
This was a great spot listening to Katie talk about ancient times, especially showing us depictions of structures like this on her iPad of what it would have looked like in its heyday compared to now. Fascinating, truly.
As with the rest of the afternoon, looking out into the Forum, seeing images of the hub of society 2,000 years ago in Rome, it's people and the buildings in all their grandeur, yet here we are now, walking in its barren ruins.
Walking through its ruins we continued. Simply amazing.
As with any of Rome's ancient spots, the Forum really holds such importance. It was after all where it's people met.
Originally their marketplace, it transformed into the home of its government. Elections were held here, criminal trials were held here, public speeches were given, there were gladiator matches, triumphal processions took place and more.
At one time, it was the most celebrated meeting place in all the world, in history. And here we were!
Although it is a place of ruins, those ruins still leave you in awe. Standing in front of the great Temple of Caesar is one of those spots. Construction started in 42 BC by Augustus Caesar after the Senate deified Julius Caesar. It was dedicated to him in 29 BC. Located where Julius Caesar was cremated and his will was read at his funeral by Mark Antony. Just another single location with a drop of history.
In fact, to this day, people still bring flowers and leave them on the mound that still exists or toss coins onto it, the actual cremation site of Julius Caesar. Talk about a historic spot. This alone is worth a visit to the Roman Forum.
EYES OF ROME – PRIVATE TOURS