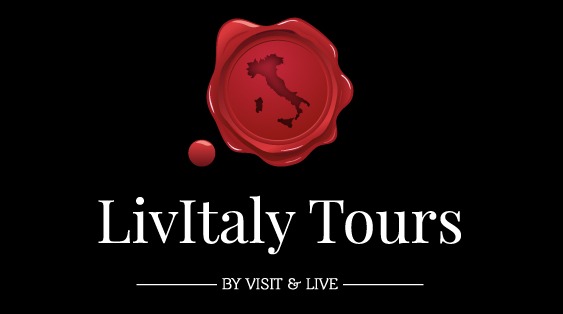 The dream turned to the reality of cruising the Italian countryside in a quarter of a million-dollar Ferrari thanks to our friends at Liv Italy Private Tour continues on…
Since I was first on the scene, I was able to choose my ride. The convertible California or F458 Italia coupe? Yellow vs red? If these were our only difficult choices in life. There really wasn't a choice for me. My true dream car had been to own a black Ferrari California, so I had to go with the California, yellow, red if they had one would have been unreal, purple, I didn't care! Just in case though, Antonio, who happens to be an amazing photographer, let me get in both and start them up to get a feel. I tried not to act like a little school kid, but the drool coming down my chin probably gave it away. Antonio even had me do an impromptu photoshoot with my brand new iPhone at the time as he wanted to check out its new features.
In the meantime, Liv Italy had a fun little way to keep me busy. I Love Maranello has a Ferrari F1 simulator. Not a video game, we're talking a real sit-in, racing car pod, Ferrari simulator. So, I was able to fire up one of their racing cars and started around the virtual track. Of course, as luck would have it, I barely got going and that's when my Nicole, Nathan and his Nicole finally made it. Between us, it's ok. I couldn't seem to keep my race car on the track and off the grass, lol.
Now that everyone had arrived, it was time. My wife sauntered off to grab a cappuccino while Nathan and I were given a few basic instructions and the ins and outs of the Ferraris we would be driving, while his wife Nicole got comfy in the passenger seat of an F360 Spyder with the top out.
Within a few minutes, our drivers hopped in our passenger seats, as we manned the driver's seats, pushed the ignition buttons, listened to the literal roar of our engines start and prepared for our rides. That roar of mine is one I surely won't forget. My Corvette has quite to rumble, but nothing compared to the 553 horsepower this Italian Stallion spits out.
My driver was adorable, a little, older Italian gentleman who barely spoke English. He really only knew… left, right, slow down, stop and goooo. So, with those directions he had me lead our mini caravan of Ferraris onto the village roads.
Soaking up the quaint town as we drove around Maranello, it was still amazing to see not only the amount of Ferraris on the road but as my driver/guide was pointing out, all of Ferrari's buildings surrounding the town. From specific small factories, test facilities to their museum. This was the Home of Ferrari and here I was, driving one.
Before I knew it, twisting around several traffic circles, still watching our speed through the town, we approached what appeared to be a long country road. There he had me come to stop, he looked around, then in English said "gooooooo!" And GO I went! I won't say how fast I went nor how quickly it took me to get to that speed, but, I will say, I may still be smiling from that single moment. If this had been a test drive, I was sold!
This wasn't the last time he had me, well, test the Ferrari's capabilities. I truly was a kid in a candy store. But it wasn't just the speed and performance factor, it was where I was. I chose the convertible for a reason. Yes, make all the jokes about the wind in my long hair, etc, lol. But, it was about that view, feel and sensation. Looking around me and realizing… I'm in Italy!
Even when he took me on short stints on their version of a freeway, the views around were still that of the Italian countryside. Cruising at high, but legal speeds, of course, then off their highways back on to small-town roads again. At one point they even gave us a chance to all park together, get out and stretch our legs and of course, another photo-op.
It's ironic that those accompanying us were called drivers when it's us that drive, except sadly Nicole, when they're normally actually guides. They truly go above and beyond to make your time in the cars the most amazing as can be. Which I'll say more about shortly.
But after our short break, we were back out on the road and slowly heading back to the home base. Time had truly flown by, how could it not? We were out for about an hour, taking in the charming town of Maranello, country back roads and even the highways. I didn't want it to be over, none of us did. If I had my choice, and we had the time, I  seriously would have liked to have driven a Lamborghini next.
It was hard to believe there was a drop of sadness pulling in from crossing off one of my Top 5 things to do in life. I had just done it. I was elated, excited, thrilled. It was everything and more! But, it had just ended. Luckily, here's something special Liv Italy arranges with I Love Maranello, actually a few special items and activity.
From the moment you sit in your supercar until you're finished, there's a mounted camera that records your entire trip, which they give you a copy of on DVD. They also give you a nice Certificate from your day. But if that's not enough, they have the option to take you over for a quick tour of the Ferrari Museum. Talk about an unbelievable memory. Unfortunately for us, we were pressed for time and sadly had to forgo that.
We did, however, somehow, find the time to stop in their official Ferrari Store. Come on, we had just driven Ferrari's, there was no way we were going to go home empty-handed. However, Nathan's wallet may have regretted his stop in there, lol.
I mentioned earlier, Liv Italy along with I Love Maranello offers the opportunity to drive several different dream cars for several different periods of time. These all will make the cost vary but here's the bottom line, just like why I preach when you take that once in a lifetime vacation, how doing a private tour is worth the little added expense over large group tours and extremely worth spending a little extra money on as opposed to doing it on your own; this type of opportunity is what makes a trip a Dream Vacation.
Liv Italy calls this their Ferrari Experience for a reason. Many places offer a chance to drive one type of Ferrari around a track for a few laps, but here, you can drive the car of your dreams in a locale you've dreamt of for almost as long as you like. From 10, 20, 30 or 60 minutes, to 2 hours, to a full day, with a Food Experience added in and even through Castelli Romani, the hills around Rome and small villages for an entire day.
We were in Bologna, which is in the Emilia-Romagna region of Italy. However, Maranello is only about a two-hour train ride from Florence, Milan and even Venice. Modena, is one of the most beautiful small towns in Italy, famous for its food, specifically for its Balsamic Vinegar. Let alone it is the home of Lamborghini, Maserati, and Pagani. So, you can truly make a day if of it as we did. After our incredible morning finished at I Love Marinello, we headed back to Modena for an amazing lunch and stroll through the town. But don't forget, they have that very special Castelli Romani Experience around Rome as well.
I started this out by writing that "Dreams Do Come True." That morning, that afternoon and the memories of it ever since, certainly hold true to that. I seriously will never be able to thank Angelo and Liv Italy enough, let alone those at I Love Maranello, but I'll always try… Thank you, my friends. And, to those who read this, those I always tell the story of and speak all about it to, treat yourself to something special, you won't regret it, I promise you that first hand.
LivItaly Private Tours
www.LivItaly.com
www.Facebook.com/LivItaly
www.Instagram.com/LivItalyTours
www.Twitter.com/LivItalyTours