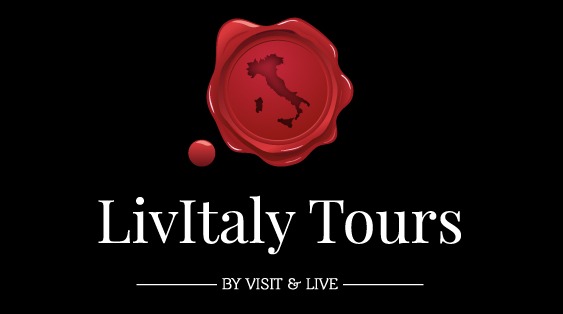 Do Dreams Come True? I wasn't sure until Liv Italy Tours made one of mine come true; driving a Ferrari through the Italian Countryside.

Not just "a" Ferrari, but a quarter of a million-dollar, yes, a $250,000, convertible Ferrari California. Which so happened to be my dream car at the time. If I had won the lottery, I would have gone out and bought one, no question about it.
How did this all happen you ask? Well, I'm here to tell you.
While planning our last big trip to Italy, I was going over the cities we were traveling to with our friend Angelo, founder and co-owner of Liv Italy Tours. When I told him we were spending time in Bologna, with plans to visit both Parma and Modena, he said he had something perfect in mind for me.
The best tour companies do more than just visit historic sights, they do food, wine experiences and more. So, we had already talked about arranging their special Private Tour of Pompeii (which you can read in a special two-part blog – Part 1 & Part 2) and a select Venice tour (wait till I write about that one) for us while we visited Naples and Venice of course, then wanting to set us up with an amazing Private Walking Tour in Bologna, (coming soon too). But, for me, he had something even more special in mind.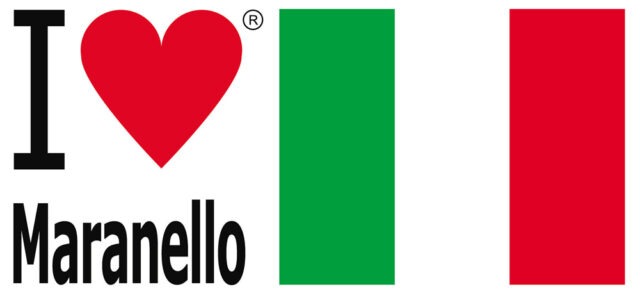 Located in the small town of Maranello, just outside of Modena, is where the Ferrari is built. There, Liv Italy teams up with I Love Maranello, the local test drive experts. Offering people a once in a lifetime experience of driving a Ferrari or Lamborghini.
Angelo didn't need to go any further, this was thee tour for me. He nailed it! With my moniker as "Mr. 80's," growing up watching Magnum P.I. always dreaming of driving a Ferrari, let alone, the adult in me, doing so through an Italian landscape, this was giving me chills already. So, he said he would handle it, not to worry and get ready for an amazing time when we arrived there on our trip.
Fast forward almost a year. Our first morning waking up in Bologna, after already almost a week in Italy, four nights in Rome, two in Naples and the night before there, it had already been a special time. But it was really about to be taken up a notch.
I have to just mention our morning and the "adventures" before even getting to our driving experience. After all, I'm here to give advice and share my moments, and some of our mornings should certainly be thrown in for comedic relief.
We had to be at I Love Maranello at 9:45am, which meant catching an 8:18am Trenitalia train at the Bologna Centrale Station to Modena, which is about 40 minutes. That meant up early, with a quick stop at our hotel's complimentary breakfast to power us up. Two helpings for me, one for the others and off to the station we went.
Upon arriving at the Bologna Station, the funniest moment of the morning was when I asked a local Transit Police Officer about our train. He answered with one word… pronounced "reetardoo". I did a double-take and said "scusa," which is "excuse." He repeated it again though louder but pointed at me! I was obviously getting annoyed, thinking he was saying, well, you know, lol. This round was done one more time until he pointed at the schedule board and he pointed to the word "ritardo." It seems that means "delay." He had just been trying to let me know our train was behind schedule, LMAO. You should have seen the rest of our little group laughing.
Finally, our train arrived and on to our First Class seats. Yes, you will see I'm always writing about traveling in First Class on trains. It's just a bit more cost-wise, but we prefer the room, the snacks and beverages, being far less crowded, not to mention the sheer comfort to sit back and soak in the gorgeous Italian landscape, among many other reasons, so it's just worth it while on vacation for us. However, regardless of what class you sit in, one important tip I'll give you, which you'll realize why in a moment, is remember the door you enter in, and unless you're sure about another door, exit that same door you came in on.
Our Italy extravaganza was for not only my wife Nicole and I, celebrating my birthday days before while in Rome, but our friends Nathan and his wife Nicole who's Birthday was coming up. Unfortunately, while in Rome, she broke her ankle on the Vatican steps. Nathan had gotten her a type of wheelchair/walker to help her get around, so as we pulled into the Maranello station, they attempted to exit a different door with my Nicole helping them with their things as I left our original one to come around and help his Nicole off. However, it turned out, that the door was out of order and they didn't know it. They kept trying to get it open as I sat there on the other side below wondering what was going on. Then the whistle blew and off the train went!
I'm sure they freaked out, which of course later I found out they did. I too was panicking. I called their phones, which they had turned off, so then I text, advising to get off at the next station and take a taxi to our meeting place. The Modena station was tiny, as I finished and looked around for an ATM, which none was to be found. I only had about €50 on me and had no idea how much a taxi would cost to get to Marinello, but off I went.
The drive was nice, cute villages and I had the greatest driver, who had previously spent time in America. It was like having a mini-tour on the way there as he pointed out little tidbits here and there. Before I knew it though, I was starting to see Ferrari's driving past me more and more. Even more than an afternoon driving through Beverly Hills. That's when he pointed out one of the Ferrari buildings. Then before I knew it, I was pulling up to I Love Maranello and had to say Arrivederci.
Outside their place were two Ferrari's, a yellow convertible California with its top-down and a red F458 Italia. I was mesmerized, with a safe assumption shortly I would be driving one of them. This was just two of their choices from an F430, GTC Lusso, F488 GTB and a Lamborghini Huracan. But I had a little time having to wait for the others to arrive, so the drooling would have to wait, so I went into the office to check-in.
There I met Debbi, who was expecting us. She couldn't have been more friendly and excited to tell us about the morning they had planned for us thanks to Angelo's instructions and Liv Italy's plans. We had another curveball thrown our way, however, other than the rest running a bit late coming from some other Italian town now, that I had to let her know about. Nathan's wife Nicole had a cast on her foot and leg, and if that wasn't enough to add insult to injury, she had her wallet stolen out of her purse in Rome. Yeah, Rome wasn't her favorite place sadly. Which meant she didn't have her driver's license. Between the cast and no license, she was not driving this day, which was all she had been talking about wanting to do. Ironically, my wife Nicole had zero interest. Yup. I still don't get it! She would rather kick back in a cafe sipping a cappuccino. At least Nathan and I had some serious fun in store for us.
Debbi had me fill out a few forms and she felt bad for Nicole unable to drive, so we came up with a great idea. Getting another Ferrari with a driver so she could go out with us on our morning drive. So, she introduced me to Driver/Guide Antonio and we all chatted. Talk about making the best out of a bad situation. Now we just needed everyone together.
LivItaly Private Tours
www.LivItaly.com
www.Facebook.com/LivItaly
www.Instagram.com/LivItalyTours
www.Twitter.com/LivItalyTours