THE RITZ-CARLTON SAN FRANCISCO – True Luxury in the City by the Bay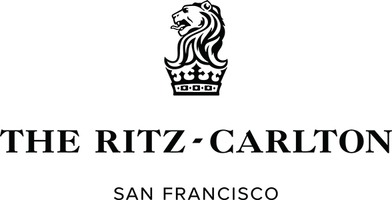 I've never written about one of my endless hotels stays before, but after staying at The Ritz-Carlton San Francisco, it's time I do. As the headline says… true luxury in the City by the Bay. But there's more to it than its stately luxury.
Let me start off by saying for someone that travels for a living, this not only is what a hotel should be like, but exactly how all Ritz-Carlton's should strive to reach their standard. From their staff to the physical structure. Yes, it's in a historic building, dating back to 1909, sitting on top of Nob Hill, but the hotel is simply beautiful. Bright and clean on the inside, and magnificent on the outside.
Upon arriving, the wonderfully dressed doormen in their period suits and top hats, opened the doors of our ride-share, then the doors of the hotel, greeting us nicely. Checking in, we had one of the nicest front desk people ever, Jordan. First off he wished me a belated Birthday, which had been at the end of September, and sadly I was sick bad with Covid for 3 weeks. That meant so much as I missed out on my Birthday this year. As an Ambassador Elite member with Marriott, he upgraded us to a nice Junior Suite right away.
We had a few questions on sights we wanted to see locally, and thanks to no one checking in for a bit, he spent over 20 minutes showing us where to go and how to get there, on two maps. Then proceeded with great restaurant recommendations. We were truly grateful that he took such time, needless to say. Then when we finally were ready to freshen up and head to our room, the nicest concierge ever, Calvin, came over and asked if he would like us to make reservations for dinner in The Lounge. We gladly took him up on and he also had a few recommendations around town for us too.
Up to the room and to my surprise entering, there was a half-bottle of Laurent Perrier, a welcome letter, and an actual old-fashioned Birthday card. I was so touched, truly amazing, and thoughtful. It was also quite a beautiful room with a nice view as well.
After freshening up we went to The Lounge for dinner. We had a fantastic server, Elsa, who gave us great dining suggestions. It was such an upscale, yet cute restaurant and lounge. We had the best view thanks to them sitting us in the middle next to the window, with a great view.
Elsa was so attentive, and our dinner was quite amazing. We shared an Heirloom Tomato and Burrata salad, packed with fresh flavor, enhanced by basil, chili oil, and an olive tapenade. Next was some tasty Truffle Fries. Then for me, I had their Prime Hanger Steak, a rich cut of beef as juicy as can be.
She then topped off the meal by surprising me with Birthday desserts. A slice of Pineapple Coconut Croissant Bread Pudding with a candle in it. Featuring kefir, lime, and lemongrass Anglaise with rum and vanilla.
Along with an assortment of sensational macarons, better known as Fabrique Delices Sweet Macaron. Salted caramel, pistachio, chocolate, strawberry, cappuccino, lemon, and raspberry. What a way to end an amazing meal and evening.
After a very quiet and nice night's sleep, the next morning we started with breakfast in another restaurant, Parallel 37. Another great meal was only made better by another fantastic server, James. Here I enjoyed their Lobster Benedict, which was a delightful way to start the day.
The Ritz is in a prime location for where you will want to go too. Just two blocks over from the fabulous Chinatown. Plus, just a block over is a stop to pick up the Powell & Hyde Street Car which takes you past Lombard Street, with incredible views along the way straight down to Fisherman's Wharf.
More importantly, it's in an extremely safe neighborhood which gives you peace of mind. Getting even a little dressed up, you want to feel secure stepping out from your hotel, and at The Ritz, we never had that worry.
One little note, with such beauty throughout the hotel, there was one extra bonus too that stood out. It's San Francisco after all, where the Fortune Cookie originated back in 1914. So, located near the front desk, they have a giant cookie jar for the guests.
The entire stay, the Ladies and Gentlemen of The Ritz went above and beyond. Again, showing how staff at a Ritz should be. The doormen and valet, and all the front desk agents and concierges were truly wonderful. Speaking of which, checking out and giving us some more sightseeing musts, was Jose Campos. He gave me his card and said to please let him know in advance so he could take good care of our next visit. A true Gentleman.
We were fortunate to be in town as I was appearing with the Travel & Adventure Show. Even better yet, we're back in the Bay Area again in May. And yes, I've already booked to stay again when the Show and I return in May. The Ritz-Carlton San Francisco was hard to leave behind, but knowing we'll be back in a few months is comforting.
The Ritz-Carlton San Francisco
600 Stockton Street
San Francisco, CA
94108
415-296-7465
www.RitzCarlton.com/en/Hotels/California/San-Francisco
www.Facebook.com/RitzCarltonSanFrancisco
www.Instagram.com/RitzCarltonSanFrancisco